Murals Bestsellers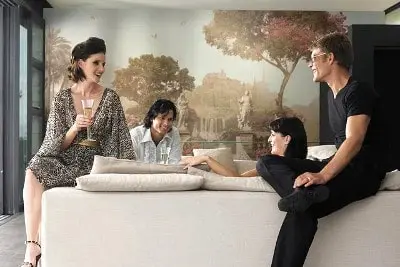 Forest
The most popular is "forest" murals, that is, subjects related to the depiction of natural scenes. The forest-style mural is ideal for any interior. However, here too, there are a few rules that must be taken into account when choosing a particular image.
Choose Now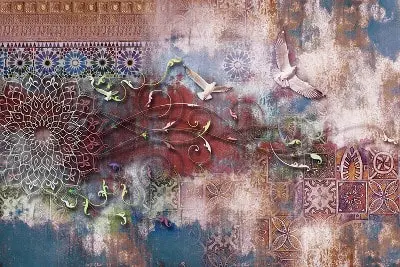 Marrakesh
The catalog of Oriental frescoes from our factory of wonders abounds with delicate and graceful patterns, ornaments, landscapes, and bright colors of flora, which always give the interior warmth, comfort, and order. Moroccan style is at the forefront of fashion today.
Choose Now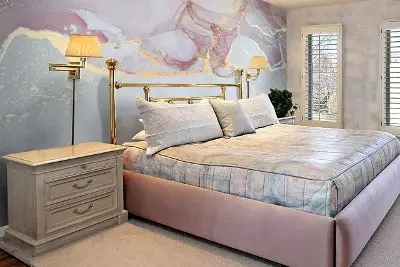 Graphics
The legendary catalog of graphic panel collections was created by our artists thoughtfully, long, and painstakingly. But it was worth it - Graphics wallpapers became very popular and loved by customers. Create your unique wall art for the walls of your home.
Choose Now
Order a Mural Online
Buy Wall Murals in Our Shop Today Easier Than Ever
We produce and sell elite, author's hand-painted wallpaper, as well as murals and wallpaper-frescos, which have gained wide public recognition among interior designers and ordinary consumers.
The process of making wallpaper combines the work of artists in painting and modern digital technology on the transfer of the image on any kind of hand-painted wallpaper and the work of the master decorator in applying texture coating, which gives the wallpaper a unique beauty of the surface texture.
Wall Masterpieces From Prime Murals®
Prime Murals® is a handmade wallpaper manufacturer with our own patented technology. If you don't like the joints between the panels, we'll create a one-piece panel of your desired size.
The maximum size of a single canvas is 10.5 x 33.4 feet. Upon request, we will develop an individual sketch, select an image in the style of your interior, embody it in environmentally friendly materials and install it on the most complex surface. Prime Murals® provides a full range of services, from image selection to wallpapering.
If the client wishes, we change the color scheme, size, and proportions of the painting to match the finished interior. If necessary, the artist will remove unnecessary objects or paint them. It is possible to change the background, as well as color correction of separate fragments. The finished version will be fully individual and by all your wishes.
6 Reasons To Buy From Us
Free delivery
Large choice of texture
Sustainability
Individual an approach
Seamless technologies
Financing available
As a full-cycle factory, we exercise full control at all stages of the production of our decorative wall products - from unique author's images to professional installation work of any complexity.
Why Choose Us
Special Offer
Our advanced technology transfers to wallpaper the unique technique of artistic drawing of objects in the form of paintings or graphics. Exclusive subjects are conveyed in the smallest detail, the brush strokes are so realistic as if the artist created directly on your wall or ceiling.
High Quality
The products do not contain any substances harmful to health and comply with fire safety standards. Prime Murals® uses only high-quality and environmentally friendly materials for the production of its wallcoverings. Our murals are therefore highly resilient and durable.
Profitable Cost
We produce exclusive murals and wallpapers at prices much lower than other popular brands. You purchase unique products for your home or business directly from the manufacturer and artists who collaborate with us. An affordable investment pays off in aesthetic pleasure for your family.
About Installation
Our products are completely custom-made to the dimensions you need. The canvas comes packed in a special tube and is complete with our proprietary glue. All you have to do is follow the detailed instructions or watch the instructional video. You can stick the wallpaper yourself.
If It's Difficult For You
Of course, we understand that not everyone is willing to try to mount a mural, especially if it is large. In this case, we can find a contractor in your area, but you will have to pay the cost of the installation yourself. The price depends on the cost of similar work in your state.
Just See How Cozy It Can Be
How Can I Order?
Take a look at the catalog section - there it is easy to find an image that will make your interior unique. For convenience, plots are sorted by collections and styles. Then fill out the online form and indicate the required dimensions. Further, wait for a call from our staff.
Anti-counterfeiting Protection
All canvases (frescoes, mural wallpaper, panels) from us have a corporate mark - a quality mark that the artist puts after checking the products. Each product has an individual number and branded packaging. Each tube contains instructions for self-installation.